The Story Behind An Infographic That Got Published By Entrepreneur.com And Shared 4,800 Times
It's been a while since we've collaborated on an infographic, but I wanted to let you know that the micromanagement quiz infographic you worked on with us was picked up by Entrepreneur

Emily, Content Marketing Manager Wrike.com
Our client for today's case study is Wrike.com, a Mountain View based Project Management SaaS company founded in 2007. They help companies manage their work easier, with more efficiency and transparency.
Last month, we were hired to produce an infographic that they will post periodically on their blog. The infographic is in a quiz format, not unlike what you might find on a magazine or other weekly publications.
Thus the challenge was promptly accepted.
The challenge with this format is to keep the piece visually engaging so that people who come across the infographic actually take the quiz and not just skim through it, and design it in a concise, flowing manner.
The team at Milkwhale got together and produced what she asked for, which you can see below this post, and not long afterwards Emily came back and shared the good news.
We were surprised, and delighted, when she said that the infographic was picked up by the Entrepreneur.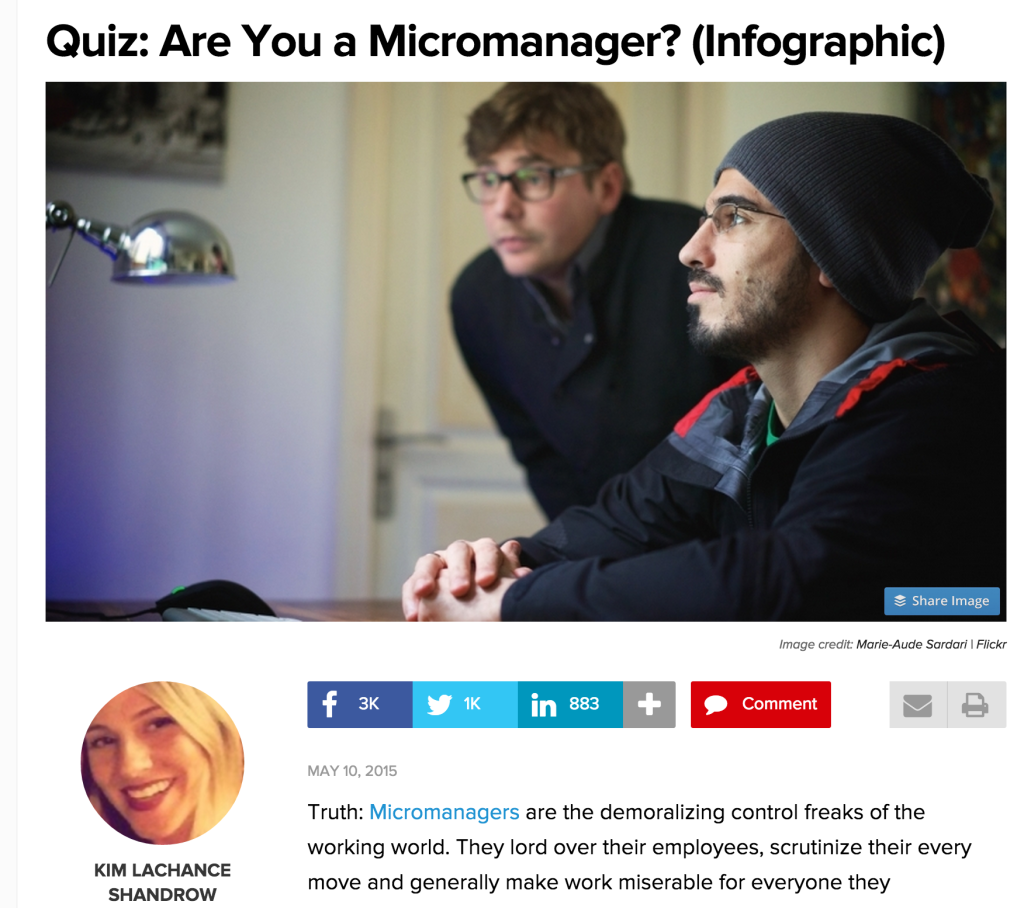 Wow!
We knew that Entrepreneur is one of the most inspiring magazine with tons of elite readers, and we are glad to be a part of it.
Currently, this infographic has been buzzing around on social medias, with more than 3,000 Facebook shares, 1,000 tweets, and 883 shares on Linkedin. Such activity generates tons of backlink for Wrike.com, and the team earned themselves a collective self administered pat on the back.
And tons of shares means MISSION ACCOMPLISHED.
Go check out Wrike.com for excellent project management solution and overall great folks to be around.
So, how about you? Do you want us to help you to get yourself an infographic?
Here's the infographic that we've made for Wrike.com:


Embed This Image On Your Site (copy code below):